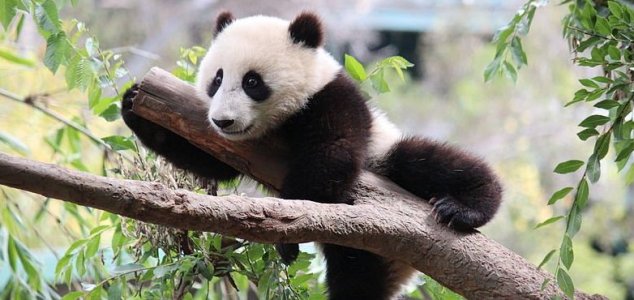 The giant panda is no longer critically endangered. Image Credit: CC BY-SA 3.0 jballeis
Once the poster child for endangered species, China's giant panda has been doing well in recent years.
After years of successful conservation efforts, China officials have announced this week that the giant panda is no longer endangered, although it is still considered 'vulnerable'.
Cui Shuhong, head of the environment ministry's department of nature and ecology conservation, noted that the change in status reflected the country's efforts to preserve biodiversity and that it was due to "improved living conditions and China's efforts in keeping their habitats integrated."
There is no denying that authorities have been going to great lengths to help the species in recent years, with concerted efforts being made to replant bamboo forests - their main source of food.
It is now estimated that there are around 1,800 individuals in the wild.
Other native species, such as the amur leopard and Siberian tiger, have also seen population increases for the same reason.
While the news has been welcomed by conservationists, some have warned that the reclassification risks encouraging complacency over the status of what is still a vulnerable species.
It will be important to maintain efforts over the coming years to ensure things don't slip backwards.
Source