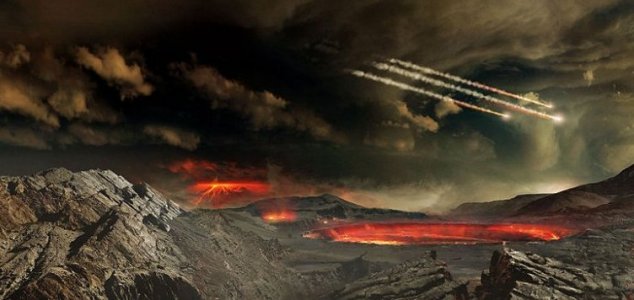 Image Credit: NASA's Goddard Space Flight Center




Some things have changed surprisingly little.


An analysis of diamonds from Earth's distant past has revealed the presence of volatile gases crucial for life.
Determining exactly what the conditions on our planet were like billions of years ago - a factor criticial in understanding the development of life on Earth - is certainly not easy.

Now though, by analyzing volatile gases found inside diamonds dating back 2.7 billion years, scientists have been able to determine that the proportions of these gases in the planet's atmosphere were mostly similar to what they are today - meaning that the Earth was 'primed' for the explosion of diversity that was thought to have occurred at around that time.

"The proportion and make-up of volatiles in the atmosphere reflects that found in the mantle, and we have no evidence of a significant change since these diamonds were formed 2.7 billion years ago," said study lead researcher Dr Michael Broadley from the University of Lorraine, France.

"Studying the composition of the Earth's modern mantle is relatively simple. On average, the mantle layer begins around 30km below the Earth's surface, and so we can collect samples thrown up by volcanoes and study the fluids and gases trapped inside."

"However, the constant churning of the Earth's crust via plate tectonics means that older samples have mostly been destroyed."

"Diamonds however, are comparatively indestructible, they're ideal time capsules."
[color=#ffcc99]
Source