By Robert Lawrence Kuhn Source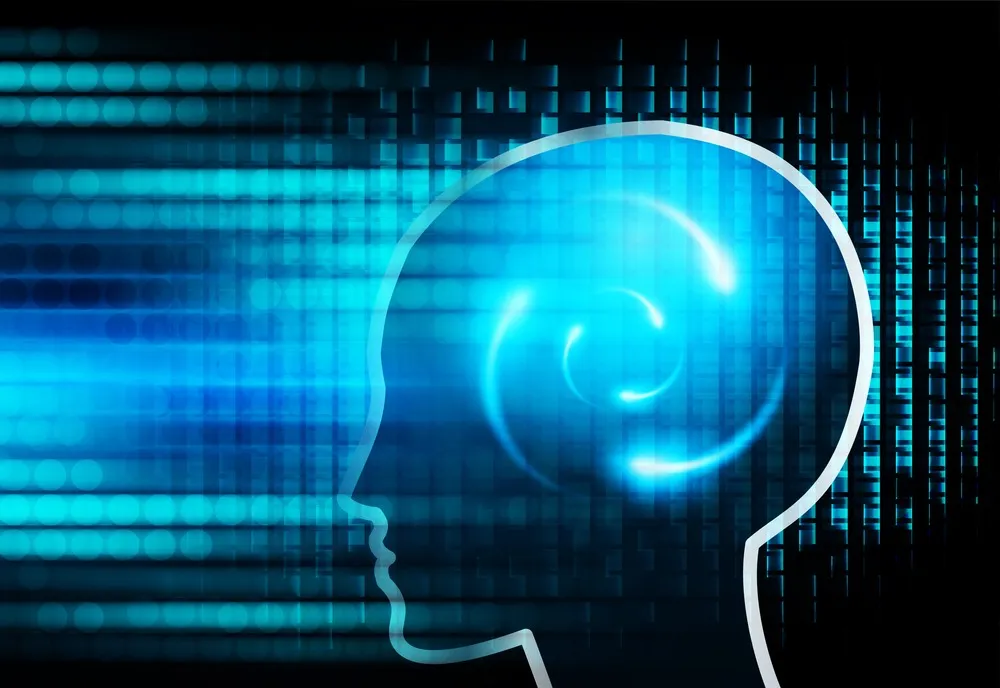 Could your "self" be uploaded into an artificial, nonbiological brain? (Image credit: Titima Ongkantong / Shutterstock.com)
Robert Lawrence Kuhn is the creator, writer and host of "Closer to Truth," a public television series and online resource that features the world's leading thinkers exploring humanity's deepest questions. This essay, the second of a four-part series on the Self, is based on "Closer to Truth" episodes and videos, produced and directed by Peter Getzels and streamed at closertotruth.com. Kuhn contributed it to Live Science's Expert Voices

Does the self really exist?
The answer depends on what you mean by self and on the expert with whom you speak. Some philosophers suggest there is no such thing as a self, while others consider a self to be a collection of experiences, memories and personality traits. Still others suggest persisting patterns of information represent the self. And while these definitions require a brain, some people suggest the self transcends the physical realm and instead is or involves some sort of nonphysical, spiritual or cosmic consciousness.
Such contrasting views and thoughts on self do not converge. But let's not stop there. What do these musings on the self mean for death, the demise of the body and the destruction of the brain? Can the self survive? And could your self be uploaded into another brain, even a nonbiological one?
Science of self
University of Notre Dame philosopher Peter van Inwagen contrasts "myself" and "my self."
"When I talk about 'myself,' 'myself' is just me," he says. "I already have the words 'I' and 'me.' Why do I need this additional word, 'self'? Is there this thing that isn't me but is 'my self'? If not, why not just call it 'me'?"
Galen Strawson, a philosopher at the University of Texas at Austin and the author of the book "Selves: An Essay in Revisionary Metaphysics" (Oxford University Press, 2011), has identified about 50 different uses of the word self. He constructs two categories: "metaphysical selves: what selves are, how long they last," and "experiential selves: how long you feel they last."
"What are the core characteristics of self?" Strawson asks. "First and foremost, you're a subject of experience. You engage in mental activity, and you've got to be in some way single or unified, although that doesn't mean you can't be conflicted. You're some sort of entity. That's vague, but you're not just a property. A self isn't just a property of a human being. It belongs in the category of a 'thing.'" [10 of the Biggest Mysteries of the Mind]
University of Colorado philosopher Michael Tooley argues that a real self is "a matter of causal connection. It doesn't have to be a direct connection for me now to me in the past. It's continuity of things like memory, personality traits, basic beliefs, fundamental attitudes and desires, and so on, that make one the same person.
"There is a question whether you need the same brain (even with different molecules) continuing to exist together with causal connections," Tooley says, "or whether it's only the causal connections that matter."
If the same brain is not needed, then theoretically you could take the information from my brain — my "self" — and insert it into another brain, even an artificial, nonbiological brain. Would that 'self' still be 'my self'"?
"You need continuity across causal connections," Tooley responds. "But you may also need more. You may need something like continued existence of the brain in order to have identity, rather than [having] merely a replica."
Source