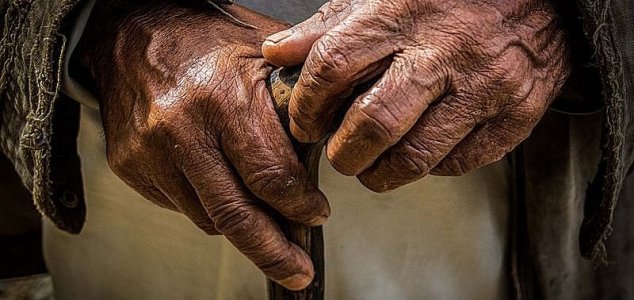 Could a human really live for 150 years ? Image Credit: CC BY 2.0 Sharada Prasad CS

New research has indicated that 150 might be the oldest age that any human could realistically reach.
The oldest human in recorded history was Jeanne Calment of France who died in 1997 at the grand old age of 122 years and 164 days, but just how much older than this is it possible to live for ?
Science fiction has long grappled with the idea of using science to halt the aging process, enabling someone to theoretically live forever in the absence of death by accident or illness, but if we rule out technological intervention, scientists now believe that there is a hard limit to how long a person can survive naturally and it is all to do with the human body's resilience to injury and stress.
In a recent study, researchers at the Singapore-based biotech company Gero used the blood cell counts of a large group of people to determine the capacity to recover for different age groups.
A teenager who falls down, for example, might simply dust themselves off and carry on as if nothing happened, whereas a frail person in their 80s might take months to fully recover.
According to the research, this ability to recover disappears entirely between 120-150 years of age.
This suggests that 150 may be the absolute upper limit of the natural human lifespan.
"This work... explains why even most effective prevention and treatment of age-related diseases could only improve the average but not the maximal lifespan unless true antiaging therapies have been developed," said co-author Andrei Gudkov.
Source