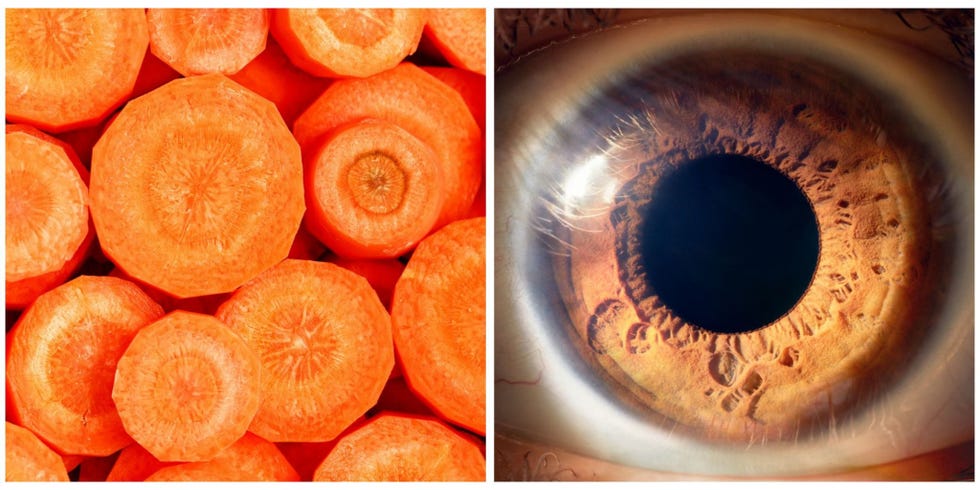 Slice a carrot in half crosswise and it's easy to see that the veggie resembles an eye—look closely and you'll even notice a pattern of radiating lines that mimic the pupil and iris.
And the old wives' tale is true: Munching on carrots will actually promote healthy eyes.
"Carrots are filled with vitamins and antioxidants, like beta-carotene, that decrease the chance of macular degeneration.
Source