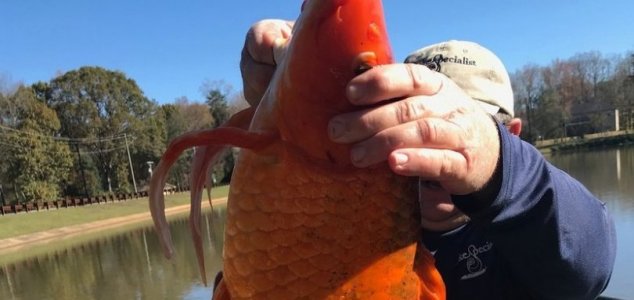 Image Credit: Twitter / @greenvillerec
Wildlife officials in the state have discovered a truly gargantuan goldfish weighing in at over nine pounds.
According to Greenville County Parks official Ty Houck, the gigantic goldfish was found swimming around in Oak Grove Lake Park in South Carolina during a recent fish population survey.
The survey involved using a mild electrical current to stun the lake's fish for a short period of time.
"Anyone missing their goldfish ?" Greenville County Parks wrote on Twitter. "This 9lb goldfish was found in Oak Grove Lake during some recent testing at our lakes."
"The work included electrofishing, a method of measuring the health of the fish population."
The survey ultimately revealed no sign of any other large goldfish in the lake.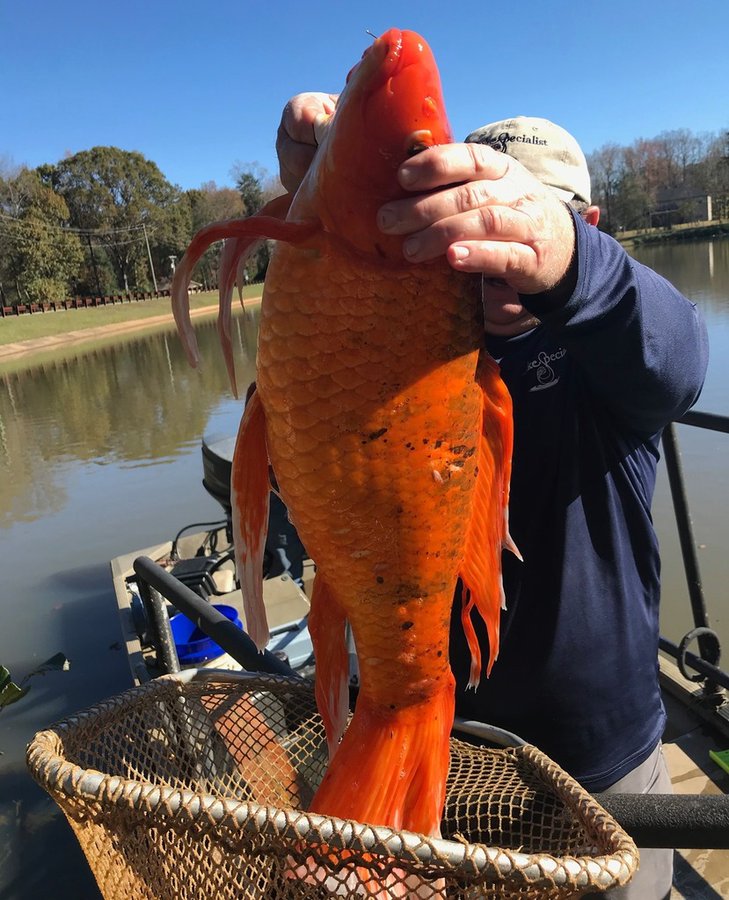 Source