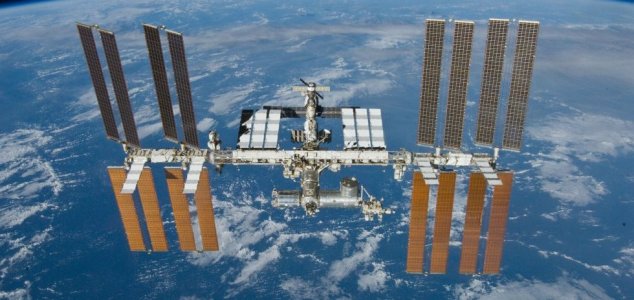 Fortunately the leak does not pose any immediate threat to the crew.
Image Credit: NASA
American astronauts on the ISS have been sleeping in the Russian segment while the leak is investigated.
Two years on from the infamous, unexplained leak aboard a Soyuz spacecraft docked at the ISS, NASA has reported that another leak has been detected and its source still remains a mystery.
The leak was actually first noticed in September 2019, however at the time the air loss was very slight and it has taken until now for the issue to become serious enough to warrant direct investigation.
Finding the location of a tiny leak on such a large orbital outpost however is no easy task.
While NASA ground crews carried out their investigation, the US astronauts were forced to spend the last few nights in the Russian segment with cosmonauts Anatoly Ivanishin and Ivan Vagner.
While it was thought that the source would have been found by the beginning of this week, the space agency later confirmed that additional time would be needed to pinpoint the leak.
"All of the orbiting lab's hatches will remain closed until Tuesday morning to give ground specialists additional time to collect data and monitor pressure readings in each module," NASA wrote. "The rate is still well within segment specifications and presents no danger to the crew or the space station."
Sure enough, the hatch between the two sections of the station opened as planned this morning, however NASA will continue to monitor the situation closely.
"Because of routine station operations like spacewalks and spacecraft arrivals and departures, it took time to gather enough data to characterize those measurements," the space agency wrote.
"That rate has slightly increased, so the teams are working a plan to isolate, identify and potentially repair the source."
Source