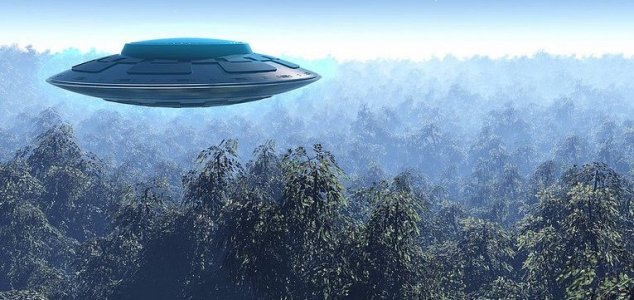 Are we being visited ? Image Credit: CC BY 2.0 Gerhard Uhlhorn
Prof. Kevin Knuth maintains that the truth is out there and that governments are covering up evidence of ET.
A physics professor at the State University of New York at Albany, Knuth has recently published an article calling for scientists to thoroughly examine the available evidence of UFOs here on Earth.
Much of his belief in extraterrestrial visitation stems from his own personal experiences.
Perhaps the most important of these occurred in 1988 when he was a graduate student. At the time, he had dismissed claims by his physics professor that UFOs were shooting down nuclear missiles.
He soon changed his mind when, years later, he saw a recording of a press conference during which officials from the US Air Force had described the occurrence of several similar UFO-related incidents.
These days, Knuth remains adamant that evidence of such events is being actively covered up and maintains that the topic of UFOs is still considered taboo in the scientific community.
"I think UFO skepticism has become something of a religion with an agenda, discounting the possibility of extraterrestrials without scientific evidence, while often providing silly hypotheses describing only one or two aspects of a UFO encounter reinforcing the popular belief that there is a conspiracy," he wrote.
Knuth has also detailed how documented UFO sightings spanning many years, coupled with secretive UFO studies and declassified files from world governments, represent evidence that something is definitely going on, even though there is nothing that stands out as absolutely conclusive.
"While there is no single case for which there exists evidence that would stand up to scientific rigor, there are cases with simultaneous observations by multiple reliable witnesses, along with radar returns and photographic evidence revealing patterns of activity that are compelling," he wrote.
source