Impact could have 'drastically altered the climate and led to serious consequences for life on Earth at the time', scientists say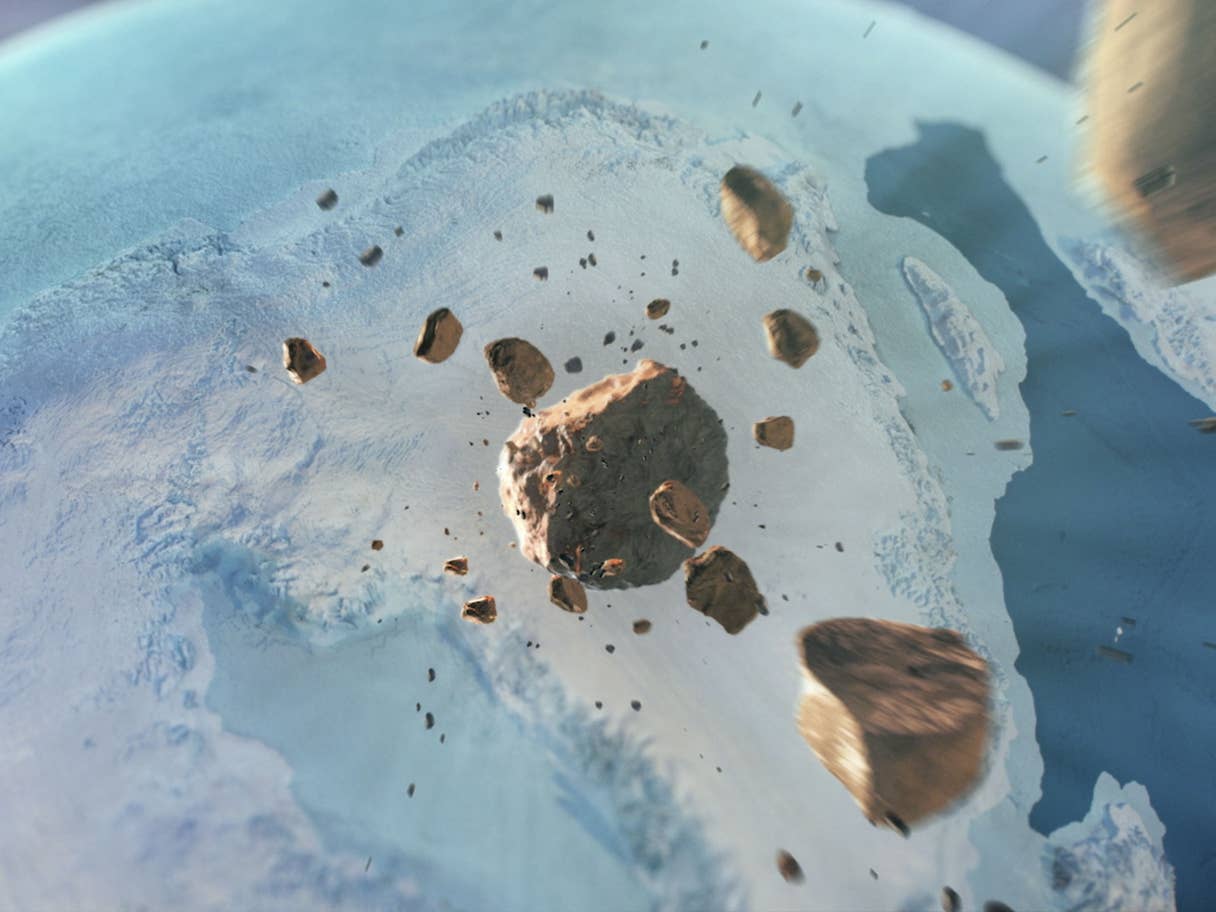 An artist's depiction of a possible impact into the Greenland Ice Sheet ( Carl Toft )
A giant crater that was formed when a meteorite smashed into Earth, has been uncovered deep below Greenland's ice sheets.
The 31-kilometre-wide cavity was discovered by an international team of scientists who believe it was caused by a "rare" meteorite that struck Earth as recently as 12,000 years ago.
Evidence suggests the crater was formed when a kilometre-wide iron meteorite penetrated seven kilometres into the Earth's crust.
Since then it has been buried under the thick ice of the Hiawatha Glacier in northwest Greenland.
It is the first time ever that an impact crater of any size has been found underneath one of Earth's continental ice sheets.
Scientists said the impact could have "drastically altered the climate and led to serious consequences for life on Earth at the time".
The study, led by researchers from the Centre for GeoGenetics at the Natural History Museum of Denmark and University of Copenhagen, was published in the journal Science Advances.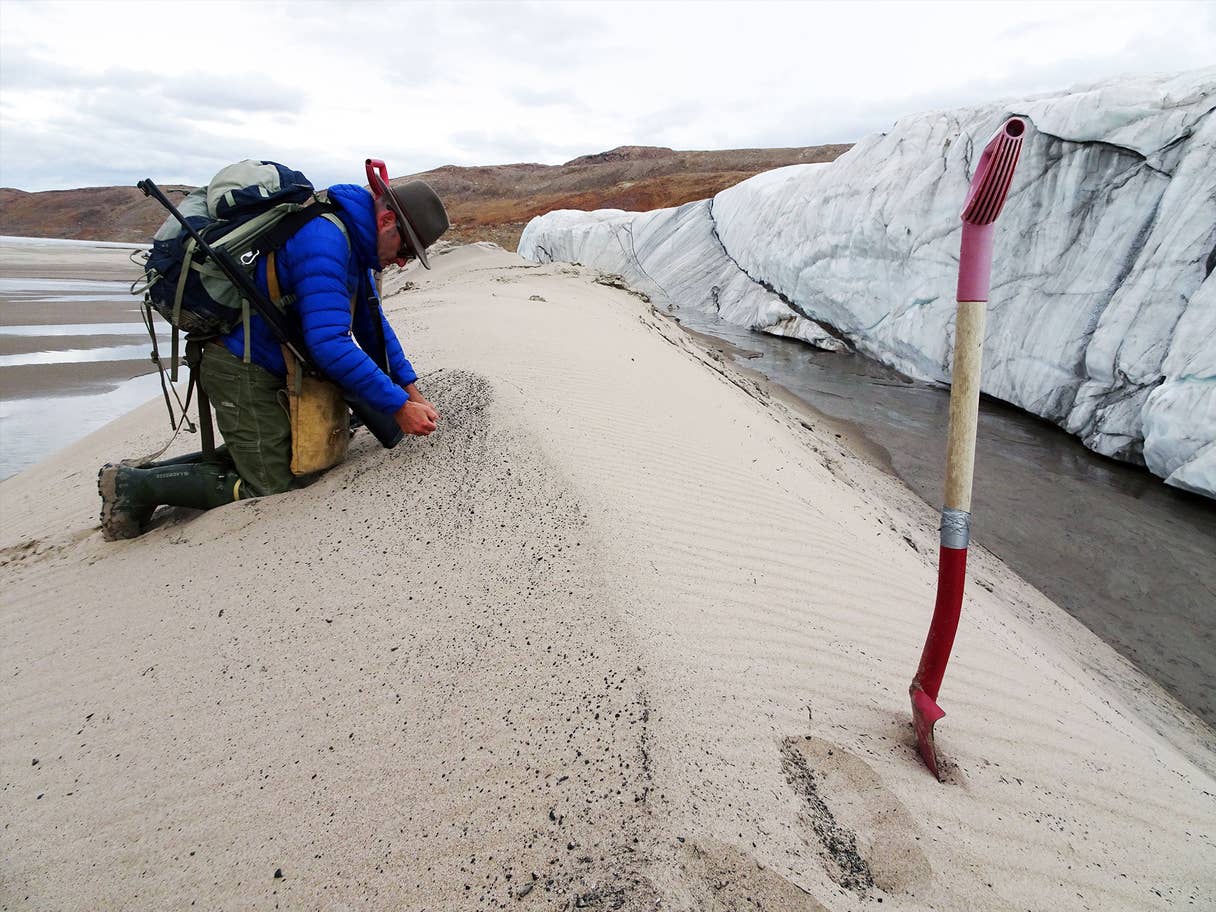 Map of the bedrock topography beneath the ice sheet and the ice-free land surrounding the Hiawatha impact crater
The crater was first discovered in July 2015 when researchers found a previously undetected "circular depression" under the glacier.
The team then inspected the glacier from the air using state-of-the-art ice radar measurements, revealing the hidden crater – covering an area bigger than Paris – in much more detail.
Detailed chemical analysis of sediment from a river that drains straight through the glacier followed, allowing researchers at Cardiff University to determine the type of object capable of causing such monumental destruction.
In particular, the experts looked for signs of platinum, palladium, rhodium and gold that would indicate the presence of a meteorite.
Watch more
Meteorite filled with diamonds reveals secrets of 'lost planet'
"When the results came through from the chemical analysis, they were certainly unexpected," explained co-author of the research Dr Iain McDonald, from Cardiff University's School of Earth and Ocean Sciences. "Initially we thought we might find the signature from a chrondritic or 'stoney' meteorite but the only explanation for the pattern of metals that we found had to be a mixture between the crustal rocks in the surrounding area and an unusual iron asteroid," he said.
A number of iron meteorites, including a 20-tonne fragment, had previously been found in the area not far from the Hiawatha site.
Source - Independent. Full Article