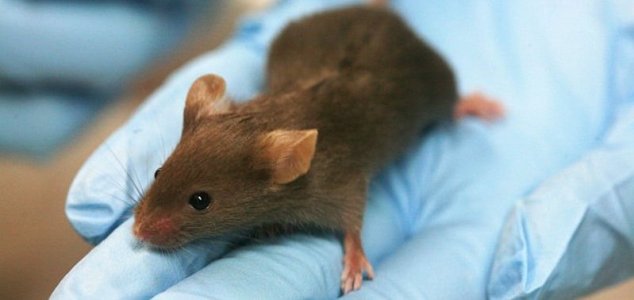 The mice were born to two mothers and no father. Image Credit: CC BY-SA 2.0 Rama
The breakthrough could eventually make it possible for human same-sex couples to have their own children.
While mice with same-sex parents have been born before, previous efforts were only able to produce animals with severe defects that didn't live very long.
This time though, the offspring were not only healthy but were even able to have offspring of their own.
The research, which was carried out by Wei Li and colleagues at the Chinese Academy of Sciences, sought to answer the long-running question of why mammals require equal genetic contributions from both a mother and father in order to create a viable offspring.
Some other species, such as hammerhead sharks and komodo dragons, can reproduce without requiring any genetic contribution from a father.
In mammals, the most significant hurdle to same-sex reproduction lies in what is known as 'imprinting' - a phenomenon in which only a certain number of genes from the mother and a certain number of genes from the father are ever switched on.
To overcome this, scientists used CRISPR gene editing to make some of the genetic material from the two female parents more 'male' in terms of its imprinting pattern.
"The authors have made an extremely important step forward in understanding why mammals can only reproduce sexually," said Christophe Galichet from the The Francis Crick Institute in London.
Source /Full Article